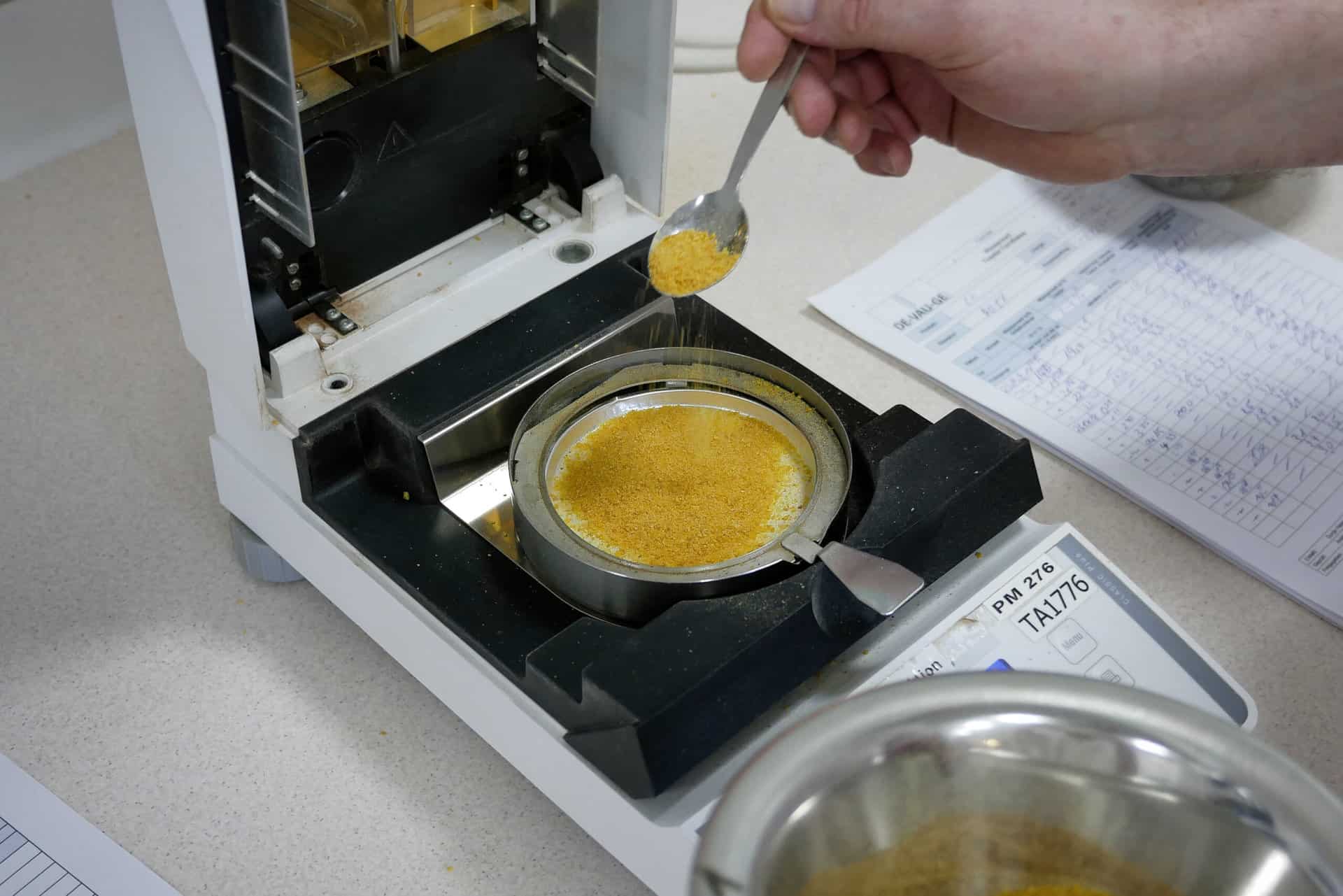 Own Product Development
Professional Production Facilities
The heart of our company is product development. Here, new products are developed with a high degree of creativity and well-founded specialist knowledge, which follow current market trends. The ideas and wishes of our customers always come first. This is how we find the right recipe for every requirement. Our particular strengths include speed and flexibility.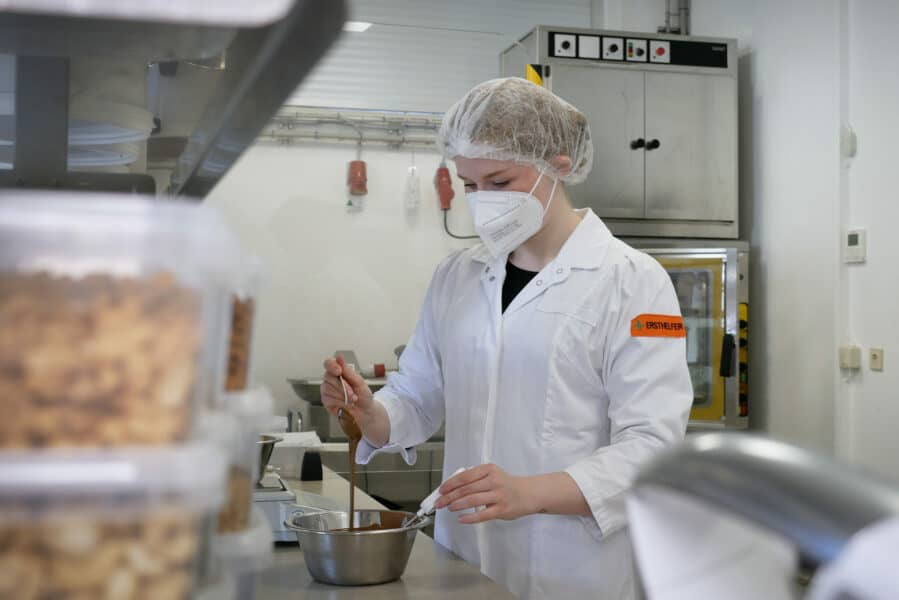 Improvement through Innovation
Continuous Improvements
The second major focus of our product development is the continuous improvement of existing products. We have been working on reducing the sugar content for many years. In the past, the sugar was repeatedly reduced in smaller steps – without too great a change in taste for the end consumer. Recently, the focus has been on the various assessment models of the countries with regard to the nutritional value of the products – such as the Nutriscore.
In daily tastings of samples from the test kitchen, a decision is made together with colleagues from the departments when a recipe is ready to be presented to the customer. The recipes are changed until the customer is completely satisfied.
Parallel to the recipe development, we ensure through storage tests and many years of experience that the products are of impeccable quality up to the end of their best-before date.