DE-VAU-GE Gesundkostwerk Deutschland GmbH
The Company
The cornerstone for the long success story of the DE-VAU-GE Gesundkostwerk Deutschland GmbH. Founded as the "German Association for Health Care" in 1899, our company DE-VAU-GE is now represented with two plants in Lüneburg and Tangermünde and around 900 committed employees.
A responsible and sustainable production of food in the area of breakfast cereals, muesli, bars and snacks is our top priority. The name DE-VAU-GE has always stood for reliability, competence and an open corporate culture towards its customers, suppliers and employees. We produce private labels for national and international retailers in a targeted, quality-conscious, environmentally conscious and cost-effective manner.
We successfully face up to this high responsibility to meet all quality standards and customer requirements to the highest degree every day.
Experience, competence and an open corporate culture for over 100 years.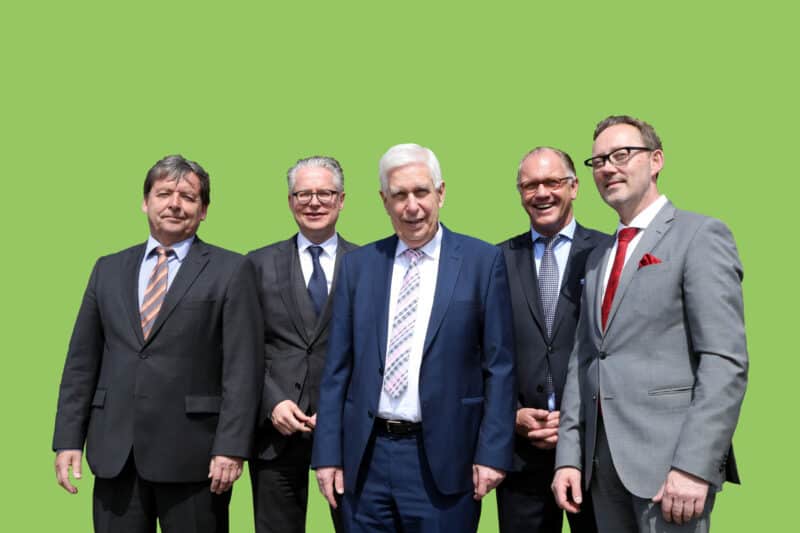 Our management
The management of the DE-VAU-GE Gesundkost Deutschland GmbH (v.l.n.r.): Herr Harald Arndt (CFO), Herr Dr. Andreas Makowski (CEO), Herr Michael Makowski (COB), Herr Jürgen Ridder (CSCO), Herr Dr. Rüdiger Kühl (CSO).
Michael Makowski
Started as managing director at DE-VAU-GE in October 1970. The vision of turning the company into an efficient and customer-oriented producer of cereals, muesli and bars dates back to that time. In the early 1990s, the transformation to a private label manufacturer for food retail and discounters started.
Dr. Andreas Makowski
Committed to this philosophy since childhood, a health food store supplier has become one of Europe's largest cereal manufacturers. This development, for example, made organic products affordable for everyone for the first time in food retail.
Harald Arndt, Dr. Rüdiger Kühl, Jürgen Ridder
Following this development, a management team has been set up that supports and shares responsibility for these goals with great commitment.
Now you are probably surprised that we do not all make individual statements here, but that would not reflect the character of our cooperation, because we have set out together as a team to deliver the best products of the best quality for our satisfied customers.
Lüneburg
Production facility
Start of production 1976

Total area 76,067 m2

23 production lines

Production of around 750 products
DE-VAU-GE Gesundkostwerk Deutschland GmbH
Lüner Rennbahn 18,
D-21339 Lüneburg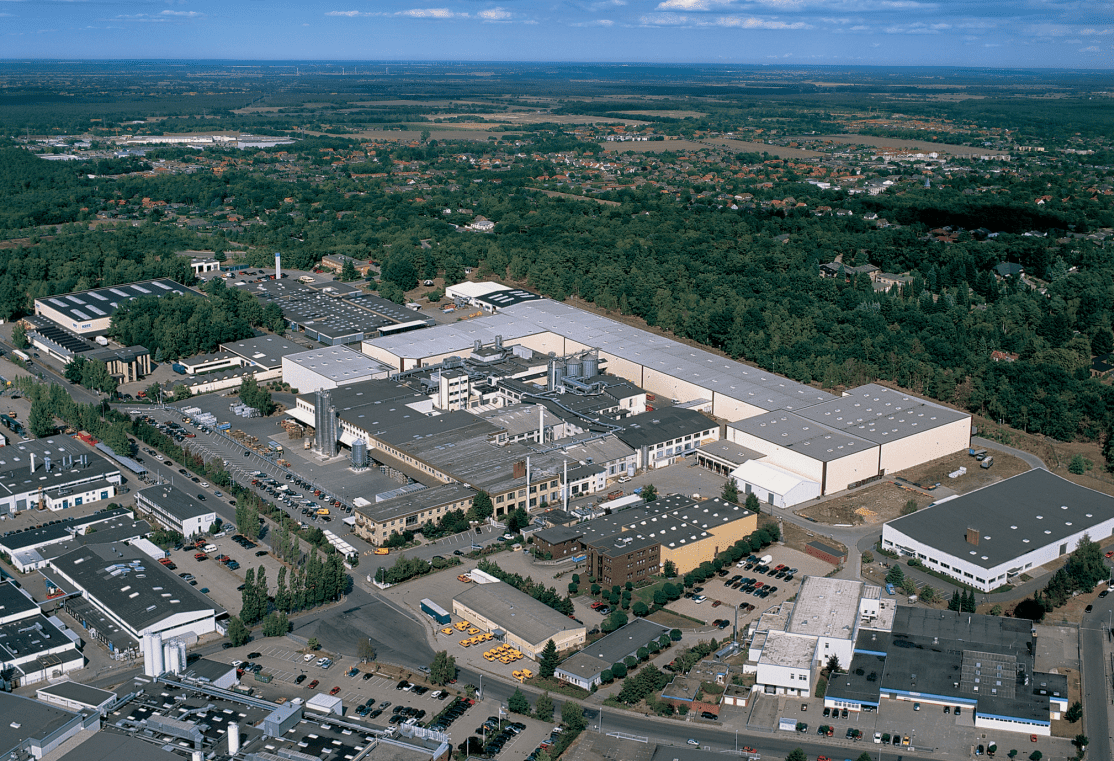 Tangermünde
Production facility
Start of production 1999

Total area 253,519 m2

18 production lines

Production of around 800 products
DE-VAU-GE Gesundkostwerk Deutschland GmbH
Otto-Kiesel-Str. 2,
D-39590 Tangermünde