We have had a certified energy management system in accordance with ISO 50001 since 2014. An annual review audit is carried out for this purpose. A recertification audit takes place every 3 years. Our EnMS (energy management system) covers both locations in Lüneburg and Tangermünde and includes all energy sources used.
To implement, maintain and improve our energy management system, we follow the PDCA cycle. The basis for a functioning energy management system is good transparency of energy consumption within the company. For this reason, we have set up over 350 measuring points in recent years, with which we continuously measure and record values and consumption of electricity, gas, steam, compressed air, water and temperature.
All newly installed consumers are directly equipped with measuring devices. With the help of these measurements, we can predict future consumption in detail and align our energy procurement even better.
Based on these energy measurements, we are also able to identify potential energy savings and, after the implementation of energy efficiency projects, to prove their success.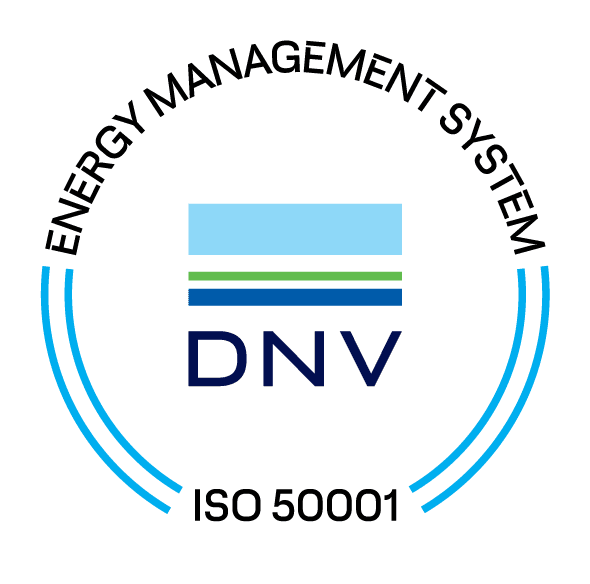 Further implemented Energy Efficiency Measures
The renewal of compressors including installation and use of heat recovery
A modernization of the superordinate compressor control
A successive modernization of production and logistics halls with LED lighting including presence control and brightness sensors
The replacement of old heating and steam boilers with energy-efficient systems
A comprehensive optimization of the heating system of the logistics center in Tangermünde including the use of a heat pump
The replacement of chillers and cooling tunnels towards more efficient models
The efficiency optimization of the company's own sewage treatment plant in Tangermünde, among other things, through the use of speed-controlled ventilation motors and process adjustments
A complete renewal of the forklift fleet with more efficient lithium-ion battery technology ´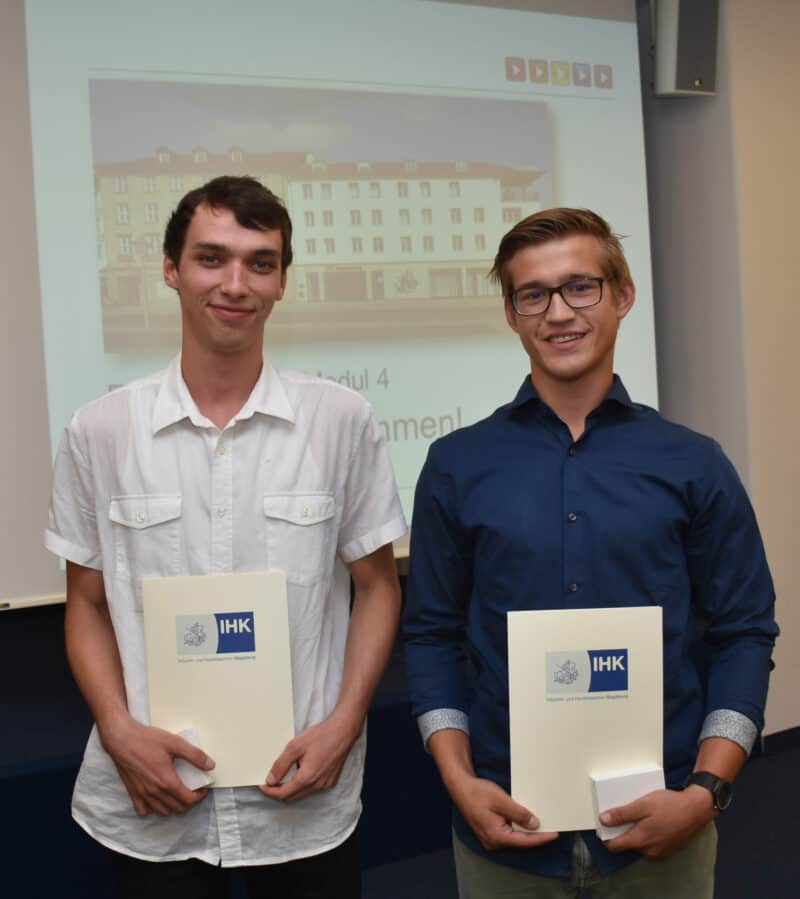 Energy Scouts
In 2018, two trainees from our plant in Tangermünde took part in the "EnergieScout" initiative of the chambers of industry and commerce. This qualification measure was carried out together with the Fraunhofer Institute and the Center for Regenerative Energy Saxony-Anhalt. In a workshop lasting several days, more than 30 trainees from various companies and industries were taught the basics of energy management and energy technology. The topics of energy storage, project management as well as measurements and calculations were the subject of three workshop modules. Together with experts from the energy industry, the identification, documentation and improvement of energy saving potential was developed. At the end of the workshop, the trainees were able to plan projects that contribute to energy savings in their own company.
After the workshop, they were given the opportunity to put the developed project into practice together with their training manager and our energy officer. Our trainees took on the task of increasing the efficiency of the silo heating. They performed an installation of temperature sensors and a reconfiguration of the silo controls. These measures made it possible to intelligently control the silo heating, which resulted in a halving of the energy consumption.
In numbers that means: Approx. 99,500 kWh of electricity and 28 tons of CO₂ are saved per year.
With this outstanding performance, our trainees not only won the state decision of the state of Saxony-Anhalt, which qualified them to take part in the federal decision, but also 1st prize in the national "EnergieScout" competition.