Supplier Trip – Argentina 2022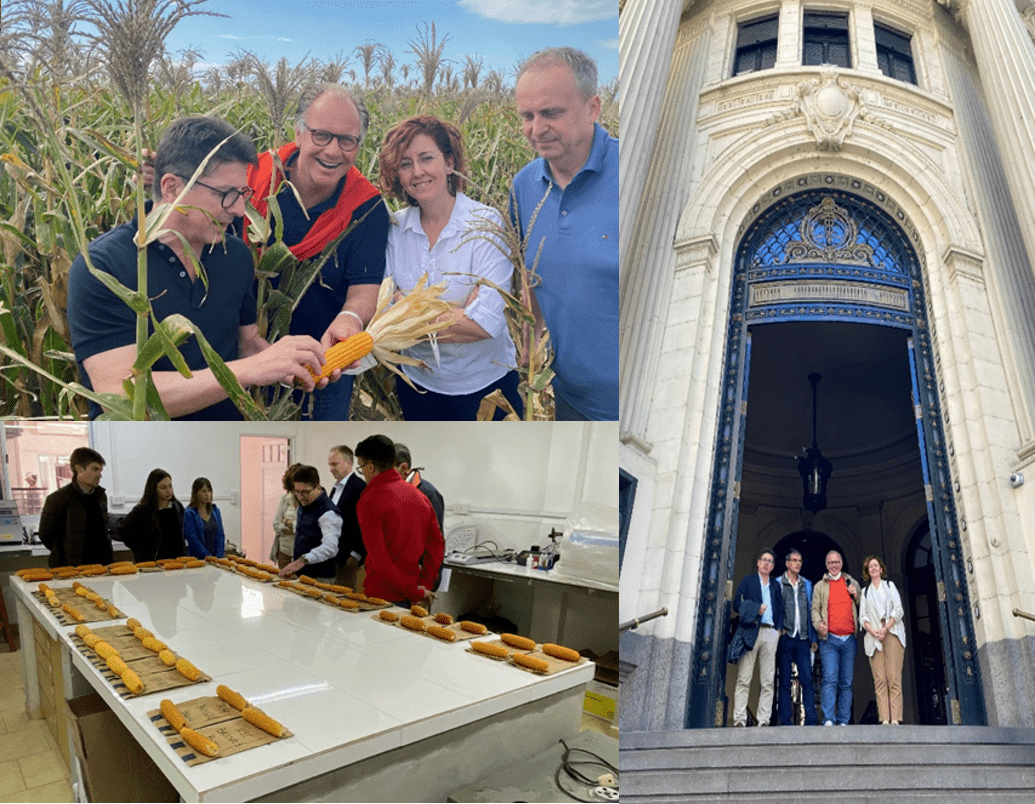 Regular visits to our suppliers help us to always guarantee the excellent quality of our products. In March 2022, a visit to the South American grain belt was on the agenda. The region around the La Plata River is one of the largest growing areas for corn, soybeans and wheat in Argentina. This is where we source our flint corn, which is processed into the classic corn flakes. In contrast to Spanish or European corn varieties, Argentinian flint corn is of consistent quality, is not genetically modified and has longer sowing times (4 months in Argentina, 3-4 weeks in Europe). Two of the largest farms and a port of loading were among the primary objectives of the visit.
As part of the supply chain control, the University of Rosario was also visited, which is driving a program for quality standards in maize cultivation together with the DACSA Group. The numerous activities of the university also include checking breeding stocks and various further training courses for farmers. The Chamber of Commerce of Rosario is not only responsible for trading agricultural products, but also for quality control of raw materials. The high standards are regularly checked in anonymous samples before the goods can be exported. These exciting insights into the origin of our raw materials give us courage and strengthen our efforts to continue to use our basic raw materials in a sustainable manner.